Articles Tagged "Joseph A Olson"
Monday, September 26th 2011, 4:29 PM EDT
An independent climate science think tank produces evidence from a leading infrared thermometer manufacturer proving that climatologists were mistakenly taking incorrect readings of atmospheric temperatures. Latest findings are set to trigger a paradigm shift in climate science.
Researchers from Canada, USA, Mexico and Britain this week announce a startling discovery that destroys 20 years' of thinking among government climatologists.
Climate scientists had long believed infrared thermometers measured thermal radiation from the atmosphere and assumed it was 'proof' of the greenhouse gas effect (GHE). Their assumption was that infrared thermometers (IRT's) were measuring 'back radiated' heat from greenhouse gases (including water vapor and carbon dioxide). But damning new evidence proves IRT's do no such thing.
Now a world-leading manufacturer of these high-tech instruments,
Mikron Instrument Company Inc
., has confirmed that IRT's are deliberately set to AVOID registering any feedback from greenhouse gases. Thus climate scientists were measuring everything but the energy emitted by carbon dioxide and water vapor.
One of the researchers involved, Alan Siddons, has analyzed the GHE for over six years. He has long condemned the practice of using IRT's as a means of substantiating the increasingly discredited hypothesis.
Friday, November 26th 2010, 1:36 PM EST
Friends,
I can proudly announce that Amazon is now selling the ebook version of the groundbreaking climate science publication,
'Slaying the Sky Dragon: Death of the Greenhouse Gas Theory.'
Our UK publishers,
St Matthews Publishing
and our US publisher
Stairway Press
will have their respective paperback versions for sale early in December.
Never before have so many of the world's leading experts, skeptical of the global warming fraud, come together in one united front to slay that mythical beast. This publication is the new benchmark; here a line is drawn and a battle fought for our future and our children's future.
'Slaying the Sky Dragon'
is the world's first and only full volume publication that expertly debunks the established theory of man-made global warming- the so-called 'greenhouse gas effect.' Prepare to be astounded. The hardest job for me has been keeping the facts we reveal under wraps for so long!
John O'Sullivan
*** PROMOTIONAL MESSAGE***
I do not make this prediction lightly: so utterly irrefutable and powerful is its message that
'Slaying the Sky Dragon'
will become the biggest selling science book since Stephen Hawking's
'Brief History of Time.'
One year after Climategate the greenhouse gas theory, the absolute cornerstone of IPCC 'science,' is torn to shreds. In an unprecedented achievement 24 international experts (over 2 volumes) have worked tirelessly to compose the definitive masterpiece of skeptical science.
Thursday, March 10th 2011, 5:22 PM EST
Joseph is a co-author of Slaying the Sky Dragon—Death of the Greenhouse Gas Theory which is available from
StairwayPress.com
and online bookstores like
Amazon
and
BN.com
. Additional information is available from
SlayingTheSkyDragon.com
. Joe appeared on Dennis Miller's radio program today and the following is a transcript from that show (written by Ken Coffman).
Dennis Miller: We're going to go now to our guest, he's Joe Olson, he's one of the authors of the Book Slaying the Sky Dragon—Death of the Greenhouse Gas Theory…a series of essays, I guess. Joey, welcome to the show.
Joseph Olson: Hi. You're aforementioned Miller-man?
DM: That's what they say. I was before—global warming affected me.
JO: Host of the thinking man's radio…
DM: Listen, I don't know about that. Now don't start jerking me around here. But, I have never believed in global warming. Did you at one point, and you fell off? Have you never bought it? I'm documented on HBO specials for years now making fun of the concept. What's your take?
Monday, October 18th 2010, 1:21 PM EDT
There now appears to be a photo finish in the horse race for the 'worst week in climate science history' with that already infamous week of the Climate-Gate hacking, aka the "East Anglia Event Horizon". The universal increase in knowledge has been devastating to the Royalist-Monopolist-Elitist Alliance hell bent on universal serfdom.
There was so much bad news that it can only be covered as bullet points with one common theme. What had been presented as an appeal to authority, i.e. scientific consensus, is now being presented as an appeal to the COMMON PEOPLE. A point that will be emphasized throughout this article.
The week included the Michael Mann open letter in the Washington Post, begging the COMMON PEOPLE to vote for Democrats. In his best Elmer Fudd impression, Mann complains that the "waskily wepublicans will wack Mann if elected". Yes, two coats of Penn State whitewash might not hold up under serious Congressional science inquiry.
The Eco-snuff flick "No Pressure" by the lovely 10:10 Division of the Climate Action group brought universal stinging rebukes. First, the two largest sponsors withdrew their support. Then over 20,000 supporters requested to be removed for the 10:10 rolls as supporters.
Monday, July 13th 2009, 3:11 PM EDT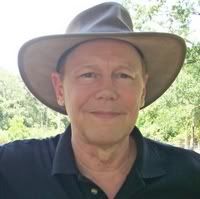 On your Discover Magazine propaganda blog, you attack "climate change denier extraordinaire Marc Morano" and his ClimateDepot.com website. You accuse those who are open to debate with "awful misrepresentations and distortions of truth, which have fueled the modern anti-vaccination, anti-evolution and most recently climate change
denialism."
Mr. Mooney, if you were coherent after your weekend keg floaters in college you might remember part of a famous quote from your required English Literature class. "Oh what a tangled web we weave when first we practice to deceive" by Sir Walter Scott. This conscious raising quote has application to all human endeavors and make one wonder what type of web you are trying to weave.
Unfortunately AGW tinted glasses have tainted your vision of the truth. You are troubled by the inability of your phony Ivy League pedigree and your well-funded Disney Discover Magazine cachet to end this debate. You claim that the only thing the AGW movement is lacking is a charismatic, scientific Obamaian teleprompter reader. Every scientific advance has originated from a skeptic and never from a more artful reading of false orthodoxy.
Tuesday, July 21st 2009, 2:44 PM EDT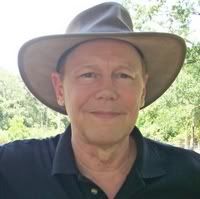 The accuracy of any future prediction is limited to the completeness of the current understanding, which is based on empirical measurements. You may sense hot and cold but until the invention of the thermometer you could not quantify temperature. The same with the hydrometer for relative humidity, barometer for atmospheric pressure and anemometer for wind speed. As these instruments gained wider distribution there was an ever-increasing database to establish trend lines.
Physical Climatology
, written in 1941 is considered to be the origins of this branch of science. Based solely on its predictive powers, this is far from perfected science. Realizing that less than a century of measurements from very limited regions of the Earth might be limiting their accuracy, a new branch was added called Paleoclimatology. There has been exponential growth in information on these new branches of science in the last few decades.
It is not internecine snobbery to mention the shortcomings of these new branches of science. Engineers had no method of calculating multi-bay, multi-story structural loads until the 1920's and could not do three-dimensional analysis until the dawn of the computer age. It was the 1980's before there were accurate calculation methods for seismic loads. We have all benefited from this information super highway.
Thursday, May 14th 2009, 12:46 PM EDT
by Joseph A Olson, author is a Registered Engineer involved in construction, who has a lifelong commitment to functional mass transit and to vast improvements in auto efficiency and safety, and is also opposed to political manipulation thru FALSE SCIENCE.

"The vast difference between the maximum heat and minimum ice age weather cycles on the surface of the earth cannot be accounted for by any solar or atmospheric variables. In fact, there is another force that renders even short-term climate forecasts inaccurate. That force is the enormous GEO-NUCLEAR, heat producing fission reactions of the heavy elements that form the earth's core.

Mankind can neither predict nor control this force and is just as powerless to control the volcanoes, earthquakes and ice ages that are the results of variations in this geo-nuclear force. The 11,000 degree F temperature at the earth's core is not caused by gravity, by solar radiation or by atmospheric insulation. Legislative efforts to modify weather with miniscule changes of parts per million of carbon dioxide, a benign, life giving molecule, will soon be recognized as the most naïve misinterpretation of earth science since the world was flat."
Wednesday, April 18th 2012, 9:01 AM EDT
Google Image link
As baby boomers bloomed from Child of the Fifties to Love Child of the Sixties the peer pressure motto of "Question Authority" took on a multi-level meaning. It was obvious that we were being lied to by the government in almost every aspect of life. If you believe the Southeast Asia domino theory or the Dallas Magic Bullet Theory, then you may require an extra effort to accept the fact that ALL governments have distorted history and science to benefit the powerful.

My distrust in government ordered orthodoxy began in grade school. A lifetime dedicated to the study of science and history has turned my distrust into disgust, and finally action. I have researched and documented a number of intentional government sponsored frauds. These have been the subject of over 120 articles posted at major websites and even read into the US Congressional Record. Here is a summary of my "Top Five Big Government LIES", not in order of severity or impact, but just in order of convenient narrative.
Click source to read FULL article by Joseph A. Olson
Monday, August 20th 2012, 6:51 PM EDT
Earth is far more than a lucky planet, with a stable star solar system and the just right Cinderella distance from the Sun. Earth is an incredible complex series of physical properties that have allowed equally complex life forms to develop. The distortions and hyperbole associated with Carbon Climate forcing have opened a wider discovery into, thus far, unnoticed Earth processes.

To explain macro events like Glacial-Interglacial cycles and seemingly random tectonic events, you must focus on the underlying forces at work. One of the most unnoticed is Earths geothermal energy. The advocates for Carbon forcing have neglected this energy as being only 0.17 watts/meter2 and as constant. It is important to discuss these errors.

We will begin this study with a discussion of our dear solar companion, the Moon. Being the same distance from the Sun we share identical insolation values. A quick visit to http://psrd.hawaii.edu/Dec96/IceonMoon.html provides some basic Lunar conditions. The poles have a constant temperature of ~40 K, the equatorial belt has 35 K minimum and 385 K maximum, giving an average of 178.45 K [or about -95C or -140 F].

This would be the condition on Earth except for a number of fortunate variables. First, we have a magnetic field that shields us from some of our Sun's activity. Next, the Moon makes one solar facing rotation every 28 days and we rotate every 24 hours. We have an atmosphere which prevents 30% of the solar warming, distributes this energy around the globe, and thankfully insulates against rapid heat loss overnight.
Wednesday, June 30th 2010, 6:28 PM EDT
In all of the smoke and mirrors drama that passes for debate on 'climate change', it is sometimes helpful to the layman to provide a 'voters guide' on this confusing squabble. The strictly science issues are confusing, but further skewed by economic interests who have complete control of the federal government.

When the objective is greater control, greater regulation and greater tax income then the federal government is NOT a disinterested party in the debate. When federal grants and subsidies can be directed to favor one outcome, then there CAN BE NO OBJECTIVITY. When the 350 year traditions of the English Scientific Method can be abandoned for the 'good of the cause', then there is little hope for truth in the future.

To the layman this may appear as a two sided debate, with 'government science' under attack from kooks and industry insiders. To those involved in this debate there is a vast difference. At this time there is a four sided debate and this is a guide to those four sides.

It's the Mirror, No It's the Smoke

By far the greatest force opposing the Anthropomorphic Global Warming (AGW or Warmist) cult movement are the 'Solarists'. They wave their mirror and try to blind the public with the claim that 'all climate change is the result of solar fluctuations'. It is hard to argue that being 92 million miles away from a 865,000 mile diameter fusion generator does not have its measurable side effects.