Articles Tagged "Facebook"
Monday, February 23rd 2009, 1:25 PM EST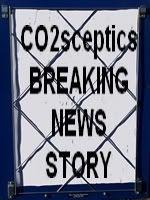 By James M. Taylor
Calls are mounting for President Barack Obama to fire James Hansen, the controversial figure in charge of climate studies at the National Aeronautics and Space Administration (NASA).
Hansen has a record of allegedly doctoring temperature data to hype his argument that global warming is a crisis. The new calls for his resignation or termination come following his appearance in a
video calling for civil disobedience at a protest at a power plant in Washington, DC
.
"It is plainly improper for someone on the U.S. government payroll to advocate civil disobedience on behalf of a non-government advocacy group," said Dan Miller, executive vice president of The Heartland Institute and former chairman of the Illinois Commerce Commission. "As long as a public official is on the public payroll, his first loyalty is to his constituency, not to some outside pressure group calling on people to break the law," Miller said.
Updated: Join the following FaceBook group to register your protest against James Hansen - Fire James Hansen - NASA Climate Chief
Friday, October 29th 2010, 2:14 PM EDT
I met up with a campaign organiser at the "Climate Fools Day" Meeting who's interest is to "Repeal The Act", the very act that our meeting at the Houses of Parliament was about.
Fay, has given me a
link
to her FaceBook page and so far she has over 600 members.
She also keeps her members informed about what's going on in the sceptic camp and is also very up to date with information concerning the household charges that have been proposed.
Please join her group.
CLICK
to download PDF file to see FULL size display.
FaceBook Link
Thursday, December 4th 2008, 6:47 AM EST
We have created an official CO2sceptics Facebook group to make it easy for you to share CO2sceptics with your friends, this group is growing fast, please join and spread the CO2sceptics word.
Any feedback on CO2sceptics is always appreciated, please comment on this article or use the
contact form
to let us know your thoughts.
Thursday, April 9th 2009, 7:12 AM EDT
The following message has been sent to members of the FaceBook group
Fire James Hansen - NASA Climate Chief.
. Please feel free to join and take part
Dear All:
George Monbiot (a global warming extremist) has launched an assault on Christopher Booker and is offering a non-prize for suggestions on the most ridiculous 'on-line' publications on climate change.
His request is at this link at The Guardian
Pure rubbish: Christopher Booker prize
It says;
"The award will go to whoever in my opinion and assisted by climate scientists and specialists manages, in the course of 2009, to cram as many misrepresentations, distortions and falsehoods into a single article, statement, lecture, film or interview about climate change. This work must be available online. You score a point for every mistake, though one point will be deducted for every retraction or correction published by the author or the original outlet within a reasonable length of time."
Saturday, April 11th 2009, 7:24 AM EDT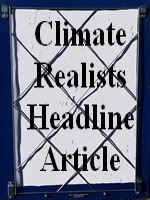 NOAA scientists agree the risks are high, but say Hansen overstates what science can really say for sure
Speaking to a packed auditorium at the University of Colorado's World Affairs Conference on Thursday, NASA climatologist James Hansen found a friendly audience for his argument that we face a planetary emergency thanks to global warming.
Despite the fact that the temperature rise has so far been relatively modest, "we do have a crisis," he said.
With his characteristic under-stated manner, Hansen made a compelling case. But after speaking with two NOAA scientists today, I think Hansen put himself in a familiar position: out on a scientific limb. And after sifting through my many pages of notes from two days of immersion in climate issues, I'm as convinced as ever that journalists must be exceedingly careful not to overstate what we know for sure and what is still up for scientific debate.
Source Link:
cejournal.net
Thursday, March 26th 2009, 11:36 AM EDT
Join the following FaceBook group to register your protest against James Hansen - Fire James Hansen - NASA Climate Chief
Artist rendition of a CME
Monday, April 13th 2009, 3:31 PM EDT
Give people a cause to fight for and they will fight for it......if you want to stir up trouble then lie and miss out detail, like FACTS! How far removed are this group then the country of some 60-70 years ago who were told by their leader that the Jews were to blame for all that was wrong.

We now have the chief NASA climate expert (Dr James Hansen) telling people that COAL is to blame for "Man Made Climate Change" as a result of this LIE we now have ANARCHY. What Next?
More than 100 people are in custody after police smashed a major plot to sabotage one of Britain's biggest power-stations.
Please Join the FaceBook group
Fire James Hansen
the more members we have the bigger the voice.
Please click source link to read FULL article
Monday, March 16th 2009, 5:50 AM EDT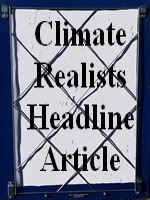 Here we go again......somebody fire him! Please!!
Environmental activists will hold a day of protest this week, in an attempt to persuade the Government to drop plans for new power stations and a third runway at Heathrow Airport.
The protest, which will be led by an influential NASA scientist, comes days after an unprecedented warning to politicians from 2,500 leading scientists at last week's climate science summit in Copenhagen. They said that unless drastic action to cut carbon emissions was taken immediately, the world would face "irreversible shifts in climate".
Join the following FaceBook group to register your protest against James Hansen - Fire James Hansen - NASA Climate Chief
Thursday, April 16th 2009, 12:24 PM EDT
With each day we feel the wheels are coming off this mission to PROVE "Man Made Climate Change". The following report is from the Guardian, and it has told it as best it can, but one thing it can't do is say how warm it is!!!

Also in my note yesterday concerning the "Official" FaceBook for the Catlin Arctic Survey: NOBODY has kicked me out of this area yet, the FaceBook page is OPEN to all to comment, and that's on how good or bad this expedition has become, it looks like the admin's have left, maybe they had "cold feet" just like the rest of this mission!
Attempts to examine the effects of climate change on sea ice around north pole are hampered by extreme cold and equipment failures
Extreme weather conditions are hampering attempts by a team of three British explorers to survey the Arctic sea ice around the North Pole. The Catlin Arctic survey expedition,, led by the explorer Pen Hadow is travelling around 1,000 km on foot to the pole. The team has been on the ice since February and set off from their base camp on 2 March. They are using sophisticated scientific equipment to survey the ice in order to establish baseline data for later comparison to establish the effects of climate change on the ice.
Please click source link to read FULL article from The Guardian
Tuesday, April 7th 2009, 6:50 AM EDT
We have a
Fan Page
on Facebook to allow you to show your support for this site.
The Fan Page allows you to view our headlines and share Climate Realists with your friends.
Become a
Climate Realists Fan
now.