Articles Tagged "Joe Daleo"
Sorted by:
Date Posted
|
Views
Wednesday, August 26th 2009, 10:11 AM EDT
The only constant in nature is change. We have been able to reconstruct the past using proxy data like fossils, isotopes, polar and glacial ice. They tell us our climate has varied considerably over the last 450 thousand years. The long glaciations (typically 100,000 years) are tied to variations in the sun-earth orbital parameters. They are followed by periods of 10-15,000 years of warmer interglacials.
Wednesday, August 26th 2009, 9:42 AM EDT
1 Temperatures have been cooling since 2002, even as carbon dioxide has continued to rise.
2 Carbon dioxide is a trace gas and by itself will produce little warming. Also, as CO2 increases, the incremental warming is less, as the effect is logarithmic so the more CO2, the less warming it produces.
3 CO2 has been totally uncorrelated with temperature over the last decade, and significantly negative since 2002.
4 CO2 is not a pollutant, but a naturally occurring gas. Together with chlorophyll and sunlight, it is an essential ingredient in photosynthesis and is, accordingly, plant food.
5 Reconstruction of paleoclimatological CO2 concentrations demonstrates that carbon dioxide concentration today is near its lowest level since the Cambrian Era some 550 million years ago, when there was almost 20 times as much CO2 in the atmosphere as there is today without causing a "runaway greenhouse effect."
Monday, August 24th 2009, 2:29 AM EDT
In mid-December of 2008, over 650 scientists sent to the US Senate's Committee on the Environment a formal Statement rejecting the notion that "the science is settled" on the alleged anthropogenic (man-caused) origins of so-called "Global Warming."
Now, half a year later, hardly a day goes by without another prominent scientist joining the ranks of those who reject the decade-old conclusion of the UN's Intergovernmental Panel on Climate Change (IPCC) that the primary driver of such atmospheric warming are the carbon dioxide (CO2) emissions from mankind's burning of fossil fuels—rather than sun cycles, ocean cycles, volcanic activity and other natural causes.
In addition to citing their own scientific data and conclusions, many of these "Deniers" are concluding that the AGW Movement (of which some of them were once supporters) has taken on the worrisome attributes of a pseudo-religious cult—which operates far more on the basis of an apocalyptic "belief" system than on objective climate science.
The Global Warming Movement (AGW) has taken on the worrisome attributes of a
pseudo-religious cult
, which operates far more on the basis of an apocalyptic "belief" system than on objective climate science. Since this worldwide Movement and its strident policies of
Less Energy at Higher Prices
(in order to achieve reductions in everyone's "carbon footprint") are at the heart of America's enormous energy shortfall, it poses a national security threat of major proportions.
Friday, August 21st 2009, 9:26 AM EDT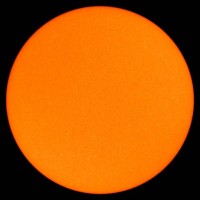 Today, Thursday, August 20th marked the 41st straight day without a sunspot, one of the longest stretches this solar minimum.
In fact it rises into 10th place among all spotless periods since 1849 (first table
here
). The total number of spotless days this transition from cycle 23 to 24 is now 694 rapidly approaching the approximate number leading into cycle 15 in the early 1900s (below, enlarged
here
).
Tuesday, August 18th 2009, 12:43 AM EDT
In a Time/CNN story by Michael Grunwald "Steven Chu, A Political Scientist" on Chu's mission to China, attempting to convince them to cooperate on emissions reductions in the December Copenhagen UN conference to discuss the next step after Kyoto (the Chinese are laughing all the way to the bank because they know our pain would be their gain).

Grunwald noted "When I asked Chu about the earth-is-cooling argument, he rolled his eyes and whipped out a chart showing that the 10 hottest years on record have all been in the past 12 years and that 1998 was the hottest. He mocked the skeptics who focus on that post-1998 blip while ignoring a century-long trend of rising temperatures: "See? It's gone down! The earth must be cooling!" But then he got serious, almost plaintive: "You know, it's totally irresponsible. You're not supposed to make up the facts."
Saturday, July 25th 2009, 2:45 AM EDT
Although there has been some high heat in the southern Plains and most recently the southwest, for many areas of the lower 48 states, unless August turns around big time, it may be remembered as "a year without a summer." After some early heat with 92F in April, Central Park peaked at 86F in May, just 84F in June and so far in July 86F.
Monday, July 20th 2009, 1:56 PM EDT
Updated below by Jo D'aleo
Mysterious, glowing clouds previously seen almost exclusively in Earth's polar regions have appeared in the skies over the United States and Europe over the past several days.
Monday, July 20th 2009, 10:27 AM EDT


Click IceCap.US link to read FULL report
The official El Nino criteria has been met. Now the meteorological world looks to see how strong and how long this lasts. Count on CPC and other forecast centers to go for a warm winter as a result of El Nino but as we have shown, there are differences in El Ninos depending on the overall mode in the Pacific Basin (the PDO). The tropical Pacific sea surface temperatures this week are above.
Monday, July 6th 2009, 3:23 AM EDT
blog
that June's anomaly globally using the Aqua satellite dropped to 0.001C. This continues the downtrend that started after 2001.
Dr. Roy Spencer announced on his
Tuesday, June 16th 2009, 5:04 AM EDT
latest edition
of Romm's Fairy Tales on Climate Progress, Joe Romm tries to build a case that sea level rise which has been decelerating in recent years really will be a problem. In the story he warns total sea level rise for the east coast by 2100 could reach 6 feet. He even uses the MIT's silly and widely scorned wheel of misfortune probability forecasts to bolster his case.
In the