Articles Tagged "Joseph A Olson"
Sorted by:
Date Posted
|
Views
Wednesday, September 15th 2010, 7:32 AM EDT
Greenie Chicken Little has a problem. Every doomsday scenario that the warmists mention is SKEWED to support human caused climate change, and every scenario is quickly rebutted as false. And there are a finite number of human caused horror stories that a skeptical public will endure.

The warmists continue stirring up fresh batches of greenie pasta and keep hurling it at the wall of science, hoping SOME of their lies will stick. But the wall of science has a Teflon coating of open review mixed with empirical evidence. What reality and independent research cannot confirm quickly slides to the floor.

Virtually every assertion in the IPCC litany of pending disasters has been proven to be obvious distortions or non-peer reviewed propaganda. It is pointless to review that record, but beneficial to explore the 'crisis-de-jour', which is SEA LEVEL RISE. To the untutored in both science and history, this might be considered a human caused threat. To those with the slightest curiosity, this is more warmist lies.

The prerequisite for the warmist belief system is that the Earth is a fixed system and only humans can cause change. There is then some mythical 'perfect' condition (their version of Eden) that humans have destroyed (their version of Original sin) and that requires sacrifice of life and property to restore (their version of the Resurrection).

Most Eco-zealots are agnostic or atheist, but by crafting an 'Earth worship' with traditional psychological touchstones, even the devout can be sucked in, as is the case with leaders of some Christian denominations. The Chicken Little warmists are trying to lead the world to the den of the Carbon Credit fox for a one way dinner engagement.
Wednesday, June 30th 2010, 6:28 PM EDT
In all of the smoke and mirrors drama that passes for debate on 'climate change', it is sometimes helpful to the layman to provide a 'voters guide' on this confusing squabble. The strictly science issues are confusing, but further skewed by economic interests who have complete control of the federal government.

When the objective is greater control, greater regulation and greater tax income then the federal government is NOT a disinterested party in the debate. When federal grants and subsidies can be directed to favor one outcome, then there CAN BE NO OBJECTIVITY. When the 350 year traditions of the English Scientific Method can be abandoned for the 'good of the cause', then there is little hope for truth in the future.

To the layman this may appear as a two sided debate, with 'government science' under attack from kooks and industry insiders. To those involved in this debate there is a vast difference. At this time there is a four sided debate and this is a guide to those four sides.

It's the Mirror, No It's the Smoke

By far the greatest force opposing the Anthropomorphic Global Warming (AGW or Warmist) cult movement are the 'Solarists'. They wave their mirror and try to blind the public with the claim that 'all climate change is the result of solar fluctuations'. It is hard to argue that being 92 million miles away from a 865,000 mile diameter fusion generator does not have its measurable side effects.
Sunday, May 16th 2010, 3:10 PM EDT
Image source
The Holy Grail of science for the almost a century is to find the 'Unified Field Theory' to explain the inconsistencies of three branches of science. Isaac Newton published his Principia de Mathematica in 1686 and his 'theory' was so accepted that it became 'Law' throughout the scientific world.
This 'settled science' was challenged on the micro and macro scales by Einstein, Planck and Hubbell at the start of the twentieth century. Neither particles within atoms, nor the expanding universe, behaved according to classical Newtonian physics. The hunt for the single formula that did explain all these disparate forces was on in earnest.
Long before 'unexpected consequences' was a recognized political phenomenon it was recognized by science. More often than not, scientists discovered things far different than they expected. Forced to think in a new direction then allowed major refinements in other, non-related branches of science. Such is the case in this author's quest for the truth about human caused climate change.
Geo-nuclear Climate Forcing Theory
The Carbon Dioxide Climate Forcing Hypothesis is the most transparent fraud in all of human history. To truly understand climate variations science requires that you first identify the extreme boundaries. The Earth has been far warmer and far colder, with slightly less, but far higher concentrations of atmospheric carbon dioxide. There is some evidence of slight correlation, but NO EVIDENCE OF CAUSATION.
Tuesday, April 13th 2010, 1:57 PM EDT
Non Science Nonsense

The problem with insatiable greed is that it is….insatiable. There exist among us a group of mega-wealthy megalomaniacs, who have a lust for power that knows no bounds. The world is their monopoly game and their fellow humans are mere place chips to be pushed and shredded for their delight. These demonic demigods have been consolidating their power for centuries and have set their 'carbon control trap' to leverage their complete planetary domination.

The East Anglia Event Horizon, on Nov 19, 2009 was a watershed moment in scientific and human history. The hacked Hadley emails pulled the curtain on the greatest FRAUD ever perpetrated on the public. The post industrial monopoly playing pump and dump syndicate made two tactical errors. First, that their well-woven web would not be prematurely disclosed.

The second error was that science was just another commodity that could be pumped and dumped with the same ease as a credit default swap, a derivative or a hedge fund. True scientists are the most objective, most informed and most moral sub-set in the entire human population. Despite two decades of government and Wall Street propaganda, the failed hypothesis of human caused climate change was still totally transparent.

Hadley huckster, Phil Jones stated that the "published emails do not read well", but in fact they read quite well. The Hadley emails show the level of manipulation, coordination and concealment necessary to foist a world class fraud. Part of that manipulation involved the peer review process and the presumed neutral presenters of science facts, the peer review journals.

Download PDF file to read latest essay from Joseph A Olson, PE
Wednesday, January 6th 2010, 2:51 PM EST
Image Source
Isaac Newton's First Law of Motion is that a body in motion stays in motion unless acted on by another force. This law seems to apply to more than just the physical world for it seems to apply to society as well. It appears to apply to divisions of society, like the Royal Society.
Isaac Newton was one of the earliest and certainly the most distinguished member of the Royal Society. He joined at a time when all members meet weekly to discuss their difficulties and progress in their wide range of scientific interests. These meetings fostered the principles of the English Scientific Method. These principles were those of openness, measurability and repeatability that have been the hallmarks of quality science for the last 350 years.
On Nov 19, 2009 the scientific world was shocked in to admitting what we all had secretly always known, human caused climate change was a FRAUD. What had been publically paid for and would have directed massive public spending was also being claimed to protection as 'private'. The Hadley hacking exposed what should have always been open and was considered 'theft' by some for a brief time. That indefensible position was quickly abandoned.
Tuesday, December 29th 2009, 4:40 AM EST
We still do not know the back story to today's greatest headline. The whistleblower and/or hacker who dropped the CRU email pebble may not have even realized the magnitude of the resulting tsunami. We must pray that this act of heroism goes unpunished. By threatening the current annual carbon exchanges of $125 billion, which were expected to rise to a trillion, there are plenty of upset money changers turned scalp hunters in the temple.

The "Blessed" thing about the Hadley hacking is that it has eliminated the eye glazing minutiae of science from the debate. No longer do we have to discuss the correct proxy value for cosmically irradiated isotopes of Beryllium and Chlorine atoms trapped in ice core samples. There are those who claim that this blessed event occurred due to respect for scientific purity.

The real reason for the event may well be the whistleblowers recognition of the underlying threat to humanity. Regardless, the debate has shifted. The layman has a good general knowledge of the concepts of lying, stealing and taxes. We can now discuss what this issue has secretly always been about: the theft of your nation, your assets, your freedom.
Sunday, November 29th 2009, 5:38 PM EST
Occasionally scientific enquiry leads to an elegantly simplistic solution. However, most often, simple solutions are simply stupid. And such was the case of the Goreian Climate Model. Nothing is more simplistic than the superstition that a single, naturally occurring, mandatory for life, atmospheric molecule can control the Earth's climate.
The Hadley Research Centre computer hacking is a watershed event in human history. It is during pivotal times of crisis, when there is moral clarity, which have always defined our civilized world. During these times, the prior moralities form a collage that will then focus humanity in a new direction.
There is an at present, a nebulas figure, who has directed the recently revealed Science Cardinals to issue Carbon Indulgences and this is stirring the mass demand for Reformation. There is a display of entitlement and arrogance which is increasing the mass desire for public demonstrations of the guillotine. There is the hijacking of our highest level of technological achievement and crashing them into our financial heart. But most of all there is the collective conscious raised by the demonic actions of totalitarian forces which are hell bent on global domination. It is the Fall of the Berlin Wall for these evil, would be masters. It is time for the New Magna Carta.
Wednesday, November 4th 2009, 8:51 AM EST


An epiphany is a one-time, one-way event. You have a belief in someone or something until you get overwhelming evidence that your trust has been misplaced. Once enlightened by the truth, you can never return to your former naive delusions. Call it, the maturation process. As a six billion strong community of humans we are approaching an epiphany.

On October 24, 2009 the climate gangster, Oscar winner and Laureate, Al Gore-Leone provided a worldwide display of juenvinile behavior. The progressives have selected a magic number for the allowable atmospheric carbon dioxide of 350 parts per million. In support of this arbitrary value thousands will assemble to form the shape of these magic numbers. This is a cute stunt for a high school band but of no value to humanity.
Tuesday, October 20th 2009, 12:06 PM EDT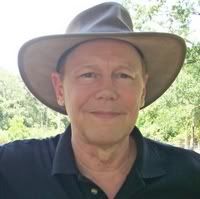 We all attend magic shows with the intention of catching the magician's trick and failing to do so we convince ourselves that we have witnessed magic. While this is an interesting form of entertainment is not what we expect from our government and yet this is what the Intergovernmental Panel on Climate Change recently gave us.
Dismayed at the embarrassing errors noted in their math model, they revised and resubmitted an improved model. Comedians often tell us some 'funny' true story, and add that you cannot make this stuff up. The IPCC revised computer program is called Model for the Assessment of Greenhouse Induced Climate Change or MAGICC. You cannot make this stuff up. Somebody please punch the reality reset button !
These government bureaucrats actually think we can be fooled by MAGICC ? When they pull the rabbit out of the hat in Copenhagen this December, do they think that no one will notice them picking our pockets at the same time ? Are they that drunk on their own Kool Aide ?
Click this link to read the FULL article by Joseph A Olson
To see ALL of Joe's articles click the
Joseph A Olson
tag.
Thursday, October 15th 2009, 9:24 AM EDT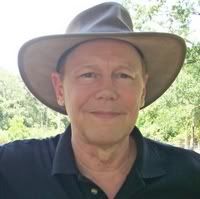 In the year of 1215 AD, an army of peasants and their tribal leaders, tired of the unbroken history of human abuse at the hands of "Devine Right Rulers" forced King John of England to sign the Magna Carta. They then forced him to sign and place the Royal Wax seal on fifty copies so all Englishmen would know their rights. This "Great Charter" was immediately annulled by the Pope. For the next eight centuries royalist burned every copy they could capture, but today four originals still remain.
"
No free man shall be taken or imprisoned or deprived or outlawed or exiled in any way, except by the lawful judgment of his peers or by the law of the land.
"
This direct quote, along with fifty other covenants, became the basis for Canon Law and seed for the American Bill of Rights. These great documents then inspired freedom movements around the globe, but today only a small fraction of humanity can claim to have freedom. Sadly, tyranny never sleeps and Western freedom is under assault from utopians again.
Click to download PDF file and read another original article by Joseph A Olson, PE
To see ALL of Joe's articles click the
Joseph A Olson
tag.