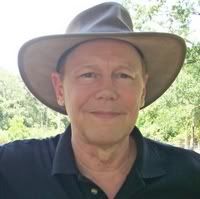 On your Discover Magazine propaganda blog, you attack "climate change denier extraordinaire Marc Morano" and his ClimateDepot.com website. You accuse those who are open to debate with "awful misrepresentations and distortions of truth, which have fueled the modern anti-vaccination, anti-evolution and most recently climate change
denialism."
Mr. Mooney, if you were coherent after your weekend keg floaters in college you might remember part of a famous quote from your required English Literature class. "Oh what a tangled web we weave when first we practice to deceive" by Sir Walter Scott. This conscious raising quote has application to all human endeavors and make one wonder what type of web you are trying to weave.
Unfortunately AGW tinted glasses have tainted your vision of the truth. You are troubled by the inability of your phony Ivy League pedigree and your well-funded Disney Discover Magazine cachet to end this debate. You claim that the only thing the AGW movement is lacking is a charismatic, scientific Obamaian teleprompter reader. Every scientific advance has originated from a skeptic and never from a more artful reading of false orthodoxy. We are witnessing the first, and possibly only, worldwide scientific peer review thanks to the World Wide Web. Carbon dioxide caused warming was first discovered in 1896 and by 1901 was shown to be in significant error. To make the 'Greenhouse Gas Math Model' work today requires belief beyond scientific reason.
Rational individuals first question the science of AGW and then the behavior of the AGW promoters. A wide range of highly qualified scientists doubt the simplistic, greenhouse-gas hypothesis. There has been irrefutable cooling for the last decade.
At first this anomaly was dismissed as "cooling is proof of warming" but as cooling continued, the AGW movement was forced to adopt a new name, "climate change". Conveniently, change covers everything that is not constant. So now this movement can protect us from everything.
If your arguments are unsupportable then demean your opponent. Those who question the AGW are labeled "deniers' to discredit the debate by linking with holocaust deniers. Careful review of the deniers websites show detailed and extensive data which does not conform to the AGW hypothesis. Few of the sources of this information are energy industry supported hacks. All of the scientists who speak out for open debate do so at the risk of future retribution by the forces loyal to the AGW movement.
This is no longer a debate about meteorological events. The science was hijacked long ago to serve a disturbing political agenda. Shorn of its eco-religious vestments the AGW movement is a ploy by sinister forces to impose an un-elected, one world government funded by carbon taxes, designed to destroy all Western democracies. Government enforced re-education is not necessary unless you are educated. It is time to be educated on the history of tyranny.
With only rare exceptions, all of human history is a case study in tyranny. Every totalitarian regime can only exist thru the control of information and control of communication. Given knowledge and the right to choose no human would prefer bondage. A comfortable life under a benign dictator is always subject to a future that is less benign. Brief periods of elected self-government in Greece and the Roman Empire were the only exceptions to totalitarian rule until the Renaissance.
And then, an amazing thing happened, Gutenberg invented the printing press. Knowledge and communication, once the exclusive domains of the ruling elites, was for the first time available to the common man. Enlighten minds created modern science and liberated Western societies. The deposed totalitarians only surrendered partial control but never their dream to rule humanity again.
Totalitarians got their next attempt at domination in the twentieth century with the rise of Communism, Fascism and Nazism. These systems exist only at the point of a gun and only with total control of information and communication. World War II only eliminated a portion of this threat to humanity. By mid-century, totalitarians still controlled half of the world.
The natural human desire for self-expression and self-determination arose in Eastern Europe, first in Hungry in 1956 and then Czechoslovakia in 1968. During that time, the state owned all broadcast, all print, all film processing and all telecommunications. These unarmed populations were easily crushed under the Russian tanks. Without real information we could not react to this horrible aggression.
And then, another amazing thing happened, the New Electronic Renaissance. Productivity is directly linked to knowledge and communication. Liberated Western minds created Xerox copiers, FAX machines, cell phones and digital recorders. Unable to compete with out dated technology the Soviets were forced into a new reality. When the Polish uprising occurred in 1989 the world witnessed the invading tanks. Fearful of the images and facts of the pending repression the Soviets blinked. In an instant a wave of freedom swept across Eastern Europe and roared into China.
And then a shameful and cowardly thing happened. There are deposed, former ruling elites in the west who still covet ultimate power. Capitalism has brought us many gifts but capitalism has three fatal flaws. First is a tendency to monopolies, second a desire for slave labor and third is the need for a constantly expanding market. Tiananmen Square could have been the end of world tyranny, instead spineless Western leaders buckled to elitists desires. Those former leaders are now responsible for the largest slave state in the history of the world. Now there is the political motivation to expand that system universally.
We have transcended the Earth science debate on meteorology. Powerful forces have manipulated the science on this issue for the sole purpose of imposing a carbon use tax. It is a shameful day in democracy when a 1200 page bill can be presented unread for a vote in Congress with only a single copy for review and only 30 minutes of floor debate. This behavior speaks volumes on the motives and science of the AGW movement.
These same powerful forces have no use for our continued freedom and are proposing Cyber-bulling and hate speech legislation, along with talk radio restrictions to ensure there will be no future uncontrolled debates. As mentioned, this may be the only worldwide peer review we ever witness. Totalitarian tanks are lining up at the border.
Warmist alarmist now have a crisis. All of the Congressional arm twisting, all of the high handed bureaucratic suppression and all of the false and invented data has been by the AGW supporters. Legislation crafted by crooks does have some supporters. Anyone who has the slightest bit of objectivity is just an epiphany away from carbon absolution.
No, Mr. Mooney, we do not need a politely repackaged AGW message. We need the truth. You sir, cannot handle the truth.
Joseph A Olson, PE