Articles Tagged "Viv Forbes"
Sorted by:
Date Posted
|
Views
Wednesday, December 30th 2009, 9:35 AM EST
The Carbon Sense Coalition today called on the Australian Parliament to repudiate the Copenhagen giveaways promised by PM Rudd to the failed states of Africa and the welfare beggars of the islands.

The Chairman of "Carbon Sense", Mr Viv Forbes, said that the three Climate Crusaders, Obama, Brown and Rudd, had been comprehensively conned in Copenhagen by African mendicants and fakers from the islands.

They have agreed to hand over mega-bucks of our money (anywhere from $5 billion to $100 billion) as compensation for alleged damage caused by our production of carbon dioxide - the Africans citing climate damage and the islanders claiming rising sea levels. Even a cursory examination of the facts would prove that both of these claims are fraudulent.
Sunday, December 6th 2009, 7:26 AM EST


"Prove Climate Scaremongering."

Australians have been battered recently by a planned program of "scare-a-day" climate doom forecasts, especially during the period while the Senate was re-considering the Ration-N-Tax Scheme.
Sunday, November 8th 2009, 4:13 PM EST
Mr Rudd accuses opponents of his Ration-N-Tax Scheme of "bowing to vested interests" (The Australian, 6/11/09).

That is the pot calling the kettle black.

The biggest vested interest is the ALP itself, hoping to harvest Green preference votes from their green posturing.

Supporting the alarmists are the gaggle of green industries already reaping dividends from the Rudd subsidies and market protection rackets.

Mr Rudd also tells us that his big business mates want the "certainty" of Emissions Trading.
Sunday, September 6th 2009, 7:06 AM EDT
The current Lab-Lib policy on energy and food is creating a man-made disaster and destroying Australia's ability to cope with real natural disasters.

We are being forced to waste our savings and investment capital on futile political gestures such as the Ration-and-Tax Scheme Bill (the RATS Bill), on horrendously expensive and wasteful ideas like carbon capture and burial, and on costly and totally inadequate and unreliable energy sources such as solar and wind. And our policies on woody weeds, water conservation, carbon forests and bio-fuels are deviously destroying our ability to produce food.

An invading enemy could hardly do more damage to our ability to cope with future natural disasters than we are inflicting on ourselves.

All of this stupidity is based on two fallacies. Firstly, the RATS Bill relies on some totally unproven theory that man can control the climate. Secondly, the urgency is justified by doomsday global warming forecasts from computer models that have never produced a correct forecast for even two years ahead, let alone for the 50-100 years they are projecting.
Sunday, August 30th 2009, 3:29 AM EDT
It is time for Australian Liberals who oppose the ALP Ration-and-Tax Scheme Bill (the RATS Bill) to leave the Liberals and join the Nationals.

Barnaby Joyce has become the real leader of the Opposition and deserves to be supported. Malcolm Turnbull no longer serves liberal values and actually promotes the interests of big business mates who aim to do very well out of trading carbon credits.

The Liberal leadership has lost all idea of their philosophical base and are now the paralysed party of the extreme centre. They should have learnt from the history of Don Chipp's Democrats and The Australia Party that parties of the extreme centre end up standing for nothing and are abandoned by their supporters.

The Liberal Party is now on that dead-end road.
Friday, August 14th 2009, 6:52 AM EDT
The Chairman of the Carbon Sense Coalition, Mr Viv Forbes, today claimed that both the Turnbull and the Wong Decarbonisation plans were "Plans for Poverty".

Forbes explains:

"The Turnbull plan aims to reduce 2020 emissions to 90% of the 2000 level.

"But we have moved on from the year 2000. To get back to 90% of 2000 would require a 20% cut on today's activities. Moreover, the population by 2020 will be at least 30% above that in 2000. So the Turnbull carbon cuts will need to be more than 33% per capita.

"Emissions are produced by everything we do – if we use electricity, steel, cement, timber, cars, trucks, planes, ships, trains or food from farms, we will always produce emissions. Even people sleeping on the beach burn carbon food energy and emit carbon dioxide. How is each Australian going to trim carbon usage by 33%?
Monday, July 6th 2009, 3:30 AM EDT
Australian electricity consumers can look forward to soaring charges for electricity and blackouts if state and federal politicians continue to undermine the power grid by mandating and subsidising solar power generation.

Solar power can never produce continuous, predictable low cost power. It must always be supported by expensive power storage systems or by reliable power sources such as coal, gas, hydro or nuclear.

No matter how many millions of taxpayer money is poured into "research", it can never solve the two fatal flaws of solar power.
Sunday, June 21st 2009, 12:13 PM EDT
Soon our elected representatives will be asked to vote on Senator Wong's Carbon Pollution Reduction Scheme. This scheme is not about carbon or pollution. Its main effect is to provide for a cap on the human production of carbon dioxide, a colourless harmless natural gas. Carbon dioxide is no more a pollutant than oxygen or water, the other two atmospheric gases on which all life
on earth relies.
The bill will also levy a tax on whatever carbon dioxide is produced, and levy an excess production tax on anyone whose production exceeds the legal cap. It is a carbon dioxide Cap-n-Tax Bill. There is no human activity whatsoever that does not generate carbon dioxide. Therefore any attempt to measure, cap and tax human production of carbon dioxide must eventually extend to every human activity (the UK government already floated the idea that every person be issued with a personal carbon ration card).
Download FULL article and navigate the Cap-n-Tax maze
Monday, June 15th 2009, 8:52 AM EDT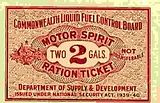 Any politician interested in preserving Australian jobs must vote against "The Carbon Pollution Reduction Scheme". It will not change the climate, it will do nothing useful for the planet and it will destroy real jobs faster than green jobs can be created.
This deceptively misnamed bill is not about "carbon" nor about "pollution reduction" – it is designed to Ration and Tax human production of carbon dioxide (CO2). It is correctly named "the Carbon Dioxide Ration and Tax Scheme" or "the RAT Scheme" for short.
There is no human activity or business that produces zero carbon dioxide – every activity (even sleeping on the job) produces CO2, either directly or indirectly. And for Australia's chief industries, there is no feasible alternative on the horizon. Electricity generation, transport and tourism, agriculture and food processing, mining and mineral processing, infrastructure and construction, forestry and fishing, metals and cement, electronics and appliances – all depend for most of their energy on hydrocarbons – coal, oil and gas.
Please click this link to download PDF file and read FULL report from carbon-sense.com
Wednesday, June 3rd 2009, 7:05 PM EDT
On World Environment Day 5 June 2009

If environmentalists were really concerned for the environment, they would spend time on World Environment Day worshipping carbon dioxide (CO2) in the atmosphere, not demonising it.

All life in the bio-sphere depends on the carbon cycle.

The cycle starts when plants using solar energy and photosynthesis extract carbon dioxide from the atmosphere converting it into plant sugars and proteins. In that process, plants provide food for all herbivores (and vegetarians) and also for the carnivores that live on them. Plants extract carbon from the carbon dioxide and return oxygen to the atmosphere for the use of animal life. To complete the carbon cycle, the waste products and decaying bodies of all living things return the carbon to the atmosphere. Atmospheric CO2 is the key element in the cycle of life and worthy of worship on World Environment Day.