Articles Tagged "Joseph A Olson"
Sorted by:
Date Posted
|
Views
Tuesday, July 21st 2009, 2:44 PM EDT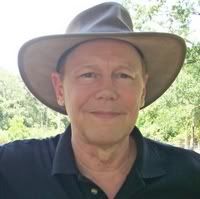 The accuracy of any future prediction is limited to the completeness of the current understanding, which is based on empirical measurements. You may sense hot and cold but until the invention of the thermometer you could not quantify temperature. The same with the hydrometer for relative humidity, barometer for atmospheric pressure and anemometer for wind speed. As these instruments gained wider distribution there was an ever-increasing database to establish trend lines.
Physical Climatology
, written in 1941 is considered to be the origins of this branch of science. Based solely on its predictive powers, this is far from perfected science. Realizing that less than a century of measurements from very limited regions of the Earth might be limiting their accuracy, a new branch was added called Paleoclimatology. There has been exponential growth in information on these new branches of science in the last few decades.
It is not internecine snobbery to mention the shortcomings of these new branches of science. Engineers had no method of calculating multi-bay, multi-story structural loads until the 1920's and could not do three-dimensional analysis until the dawn of the computer age. It was the 1980's before there were accurate calculation methods for seismic loads. We have all benefited from this information super highway.
Monday, July 13th 2009, 3:11 PM EDT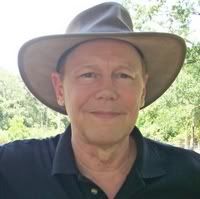 On your Discover Magazine propaganda blog, you attack "climate change denier extraordinaire Marc Morano" and his ClimateDepot.com website. You accuse those who are open to debate with "awful misrepresentations and distortions of truth, which have fueled the modern anti-vaccination, anti-evolution and most recently climate change
denialism."
Mr. Mooney, if you were coherent after your weekend keg floaters in college you might remember part of a famous quote from your required English Literature class. "Oh what a tangled web we weave when first we practice to deceive" by Sir Walter Scott. This conscious raising quote has application to all human endeavors and make one wonder what type of web you are trying to weave.
Unfortunately AGW tinted glasses have tainted your vision of the truth. You are troubled by the inability of your phony Ivy League pedigree and your well-funded Disney Discover Magazine cachet to end this debate. You claim that the only thing the AGW movement is lacking is a charismatic, scientific Obamaian teleprompter reader. Every scientific advance has originated from a skeptic and never from a more artful reading of false orthodoxy.
Friday, June 26th 2009, 3:27 PM EDT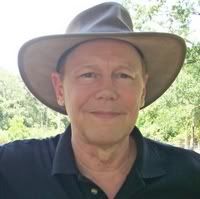 There is overwhelming evidence that the misnomer 'greenhouse gas' hypothesis has no relationship to climate change. Climate Realist has an enormous amount of technical information covering the vast array of forcing factors that would need to be considered in developing a math model for climates complex interactions. Over 31,000 scientists have had their names entered into the Congressional Record as being opposed to the false science of AGW. But we do not have the luxury of an extended scientific debate. We have leaders who are determined to deplete our resources and control our behavior.
This week the Polosi-Reid-Obama triumvirate of scientific airheads will introduce the unread 1200 page long Waxman-Markey Bill for swift Legislative and Executive enactment. It is doubtful that there is either the will or the votes to stop this greatest tax hike in history. Our freedom is under direct assault. Our congress has been bought with our own bailout money funneled thru the Wall Street traders and bankers. Our free press has become a propaganda machine for this domestic axis of evil.
Friday, June 19th 2009, 11:12 AM EDT
The basic purpose of science is to ask and attempt to answer questions. Seldom is the answer obvious or simple. The Earth's climate is the final visible result of a large number of complex nuclear, chemical, geological and astronomical forces. It is beyond the scope of an editorial or short sound bite to describe these forces and their interactions to a scientifically illiterate public.

Science is not the only subject where there is limited public knowledge. There seems to be little understanding of human history. Throughout history, the discovery of fire has been recognized as the greatest factor in the development of civilized society. To generations connected to the earth's real physical struggles, the benefit of fire is unquestioned. To those who have 'evolved' free of lives most basic demands, it is important that we remind ourselves of the necessity of combustion.

The greatest initial benefit for mankind from fire was light in the dark and warmth in the cold. This was soon followed by the cooking of food, which reduced disease transmission, improved digestibility and refined tastes. That was soon followed by fired clay pottery and sanitation of water thru boiling.
Sunday, June 7th 2009, 2:21 PM EDT
This week the government-media complex presented its greatest Orwellian effort so far in public mind control on the climate issue. The ABC two-hour science fiction horror story, EARTH 2100, was a melodramatic, hyperbolic example of mental water boarding. The story line provides a century of systemic human caused events building to the final crescendo of total Apocalypse. All the result of not supporting the Waxman-Markey Bill, also know as the 'Cap and Trade Act' by today's ignorant masses.

As with all fiction, the writer controls the scenes, the characters and the plot line for the benefit of the audience. The villain in this docudrama is carbon dioxide, capable of planetary destruction with just a few parts per million change in the atmosphere. There is a rapidly building consensus among the public and the scientifically community which is rejecting this sophomoric explanation of climate change.

The government-media complex position on this issue is very similar to that of a boisterous parent at a junior high band concert. Unable to hear anything but their own third row violinist, they loudly demand consensus on the pivotal role of their player. Others may believe that more credit goes to the orchestra director and the soloists.
Tuesday, June 2nd 2009, 4:45 AM EDT
"Follow the money" was deep throats advice to the investigators of the Watergate cover up. In the investigation of the Earth's weather we must 'follow the energy' and that may lead to an unexpected result. For those of us who have had classical scientific training and situational awareness of a broad range of current data, the AGW hypothesis is an easily dismissed hoax.

The reader should make an objective review the previously posted de-bunking articles on the numerous scientific errors in the man made climate change debate. Our weather system is only the final expression of universal energy transfers. What happens on the thin membrane of the surface of our planet is like smoke is to fire. The smoke can tell you things about the fire but does not control the behavior of the fire. Political mandates to control a tiny portion of this smoke are therefore meaningless.

The energy that controls our weather comes from two nuclear sources, the Earth's internal fission and the fusion of the Sun. The fission of an atom of Uranium-238 in the Earth's mantle is just the first in a series of fission 'decay chain' reactions. Wikipedia lists fourteen decay reactions that can come from this single atom decay. The half-life of these fission products range from 1.2 minutes to 4.5 billion years. This means that a lot of these intermediate, called 'daughter atoms' also break down quickly which contributes heat and high velocity particles which trigger fission reactions in adjoining Uranium atoms.
Saturday, May 30th 2009, 7:05 PM EDT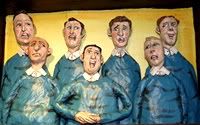 The Green House Gas Gang began in 1896 when Svante Arrhenius of Sweden discovered heat storage increases with increased carbon dioxide levels. This father of the gang was a child prodigy, Nobel Committee member, Nobel Laureate and founding member of the Eugenics movement. In 1900 he became involved in the creation of the Nobel Prize, in 1901 he was a member of the Nobel Committee and in 1903 he helped give himself a Nobel Prize for Chemistry.
He served on the Noble Committee until 1927 where he exerted enormous influence on the selection of all prize winners. In 1922 he helped father the State Institute for Racial Biology, which was to have been a Nobel Institute. The principles for this had been in discussion by the literati for decades and were incorporated in the US Progressive Movement of the 1900's and fully implemented by the Nazi eugenics programs.
Carbon dioxide was the first member of this gang. Padrone Svante calculated that if the atmospheric level of this gas were doubled it would raise earth's temperature by six degrees Centigrade. By 1900 he was challenged by his rival, Knut Angstrom and fought valiantly to uphold his claim. By 1906 he was forced to reduce his original estimate by 75% under laboratory conditions. What happens in a test tube is not always an accurate reflection of reactions in the wide range of environmental conditions. Atmospheric CO2 can be absorbed thru chemical actions or broken apart by nuclear bombardment.
Tuesday, May 26th 2009, 4:25 AM EDT
For billions of years the Earth has experienced climate change with no human assistance. Now with our recent ability to accurately measure change we are being told that our very existence is the cause of this change. Modern society is possible only because of applied science, which is based on Laws of Physics and known properties of materials. To be valid any hypothesis must conform to this science. Reality dictates the rules.

Nuclear energy comes in two forms. Heavy elements with large atoms release large amounts of energy when broken into smaller atoms, the process of fission. Forcing smaller atoms together releases fusion energy, which the sun does constantly but which man has done so far only in Hydrogen bombs. Chemical energy can be stored in large molecules with many atoms and released thru combustion or natural decay processes.

We have the good fortune to live on a planet with the right mix of sunlight, atmosphere, liquid water and diverse mix of elements necessary for our life cycle to exist. Microscopic life forms do exist which do not have the same requirements. However, all higher, multi-celled life forms depend on the photosynthetic conversion of solar energy into chemically stored hydrocarbons. These hydrocarbons range from simple sugars to starches to cellulose. It is this conversion of atmospheric carbon dioxide, water, earth elements and sunlight that makes our lives possible. All animals exist only because there is a plant based food source for us to add our energy to in producing our proteins.
Thursday, May 14th 2009, 12:46 PM EDT
by Joseph A Olson, author is a Registered Engineer involved in construction, who has a lifelong commitment to functional mass transit and to vast improvements in auto efficiency and safety, and is also opposed to political manipulation thru FALSE SCIENCE.

"The vast difference between the maximum heat and minimum ice age weather cycles on the surface of the earth cannot be accounted for by any solar or atmospheric variables. In fact, there is another force that renders even short-term climate forecasts inaccurate. That force is the enormous GEO-NUCLEAR, heat producing fission reactions of the heavy elements that form the earth's core.

Mankind can neither predict nor control this force and is just as powerless to control the volcanoes, earthquakes and ice ages that are the results of variations in this geo-nuclear force. The 11,000 degree F temperature at the earth's core is not caused by gravity, by solar radiation or by atmospheric insulation. Legislative efforts to modify weather with miniscule changes of parts per million of carbon dioxide, a benign, life giving molecule, will soon be recognized as the most naïve misinterpretation of earth science since the world was flat."
Thursday, May 7th 2009, 1:31 PM EDT
by Joseph A Olson, author is a Registered Engineer involved in construction, who has a lifelong commitment to functional mass transit and to vast improvements in auto efficiency and safety, and is also opposed to political manipulation thru FALSE SCIENCE.

Surface air, trapped on the top of snow packs in Antarctica and Greenland, are the source of 100,000 year old ice cores which are analysised for variations in the ratios of gases and ash in the air at the time the snow was deposited. This bring up a series of questions. First of all, if earth's climate had been stable for a billion years then why aren't the ice packs of these two isolated regions a billion years thick ?

What geologic event took place 100,000 years ago to wipe out the previous snow mass ? From measurements of the air and the thickness of the layers of these ice cores, the Hoaxers are able to divine a number of additional facts. First is that the thickness of these layers gives definite evidence of the entire globes temperature at that time of deposition.