Articles Tagged "Bob Ellis"
Sorted by:
Date Posted
|
Views
Thursday, June 25th 2009, 3:40 AM EDT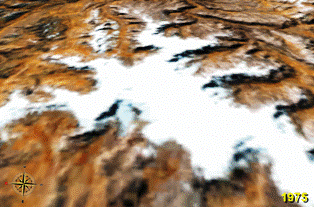 Terra Daily
featured an interesting article yesterday on some interesting geological finds in Peru which shed light on the pop-culture contention that human activity is heating up planet earth.
The first of the two tantalizing events is apparent in an ice core drilled in 1993 from an ice field in the Peruvian Andes called Huascaran. Within that core, they found a thick band of dust particles, most smaller than a micron in diameter, the concentration of which was perhaps 150 times greater than anywhere else in the core. That band dated back to 4,500 years ago.

"Dust that small can be transported great distance – the question is where did it come from?" Thompson said. "I believe that record accurately reflects drought conditions in Africa and the Middle East and that the dust was carried out across the Atlantic Ocean by the northeast trade winds, across the Amazon Basin and deposited on the Huascaran ice cap.
Saturday, June 13th 2009, 2:19 AM EDT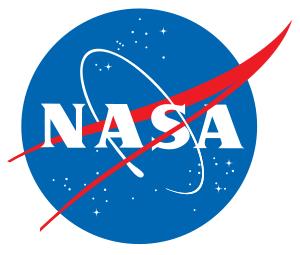 by Bob Ellis, dakotavoice.com
Lately I've been highlighting the fact that the "science" some people worship isn't the pure intellectual exercise many would have us believe.
In an ideal world, scientific facts, information and data would be recognized for what they are–along with all the limitations of that data. Data would be recognized as data, and assumptions about that data would be recognized as assumptions, not the actual data itself. In an ideal world, facts wouldn't be twisted, manipulated and embellished to promote the bias or ideology of a particular person or group if those facts did not naturally lead in that direction. That's how it would be in an ideal world.
Friday, June 5th 2009, 2:59 AM EDT
Solar activity has shown a major spike in the twentieth century, corresponding to global warming. This cyclic variation was acknowledged by a recent NASA study, which reviewed a great deal of past climate data. (Source: Wikimedia Commons)
Report indicates solar cycle has been impacting Earth since the Industrial Revolution
Some researchers believe that the
solar cycle
influences global climate changes. They attribute recent warming trends to cyclic variation. Skeptics, though, argue that there's little hard evidence of a solar hand in recent climate changes.
Now, a
new research report
from a surprising source may help to lay this skepticism to rest. A study from NASA's Goddard Space Flight Center in Greenbelt, Maryland looking at climate data over the past century has concluded that solar variation has made a significant impact on the Earth's climate. The report concludes that evidence for climate changes based on solar radiation can be traced back as far as the Industrial Revolution.
Updated below in comments section by the American Thinker & also with Bob Ellis-Dakota Voice
Source Link:
dailytech.com
Wednesday, June 3rd 2009, 5:46 AM EDT
1. The IPCC wants to claim that the global average temperature has unexpectedly and abruptly increased during the 20th century after a gradual cooling from the year 1000, and that this unexpected increase of the temperature is mostly man-made-the greenhouse effect of CO2.

2. For their purpose, the IPCC ignored the fact that the Earth went through a cold period called "the Little Ice Age" from 1400 to 1800.

3. The Earth has been recovering from the Little Ice Age from 1800 to the present. A recovery from a cold period is warming. It is mostly this warming that is causing the present climate change and it is not man-made. If they admit the existence of the Little Ice Age, they cannot claim that the global average temperature unexpectedly increased from 1900.

Updated below by Bob Ellis-Dakota Voice
Saturday, May 30th 2009, 10:29 AM EDT
As more and more real scientific data comes in, and we are able to move further and further beyond the mythology and high-hopes of global warming high priest Al Gore, it becomes clearer and clearer that the public has been fed a massive campaign of hooey for the past 20 years.
Just a few days ago we looked at the extensive report from the Oregon Institute of Science and Medicine which showed the correlation between temperature change and solar activity. Not only does current science show this, but the examination of historical climate data shows up-and-down climate cycles across the earth long before SUVs and power plants were ever dreamed of.
Just yesterday
Space Daily
featured an article about the recent diminished solar activity:
Friday, May 29th 2009, 3:24 AM EDT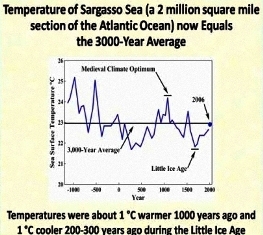 The Oregon Institute of Science and Medicine has a video/slideshow presentation which shows once again that worshippers of the religion of global warming are full of hot air.
Al Gore and fellow socialists at the UN Intergovernmental Panel on Climate Change (IPCC)–a political organization, not a scientific one–and elsewhere desperately want people to believe the earth is going through unprecedented warming…and that it's all the fault of those evil coal-burning, SUV-driving capitalists.
Unfortunately for them, this crazy idea not only doesn't meet the test of science, it doesn't even pass the smell-test. As a commenter at Free Republic said, ordinary folk can recognize bull feces by the smell and don't need the recipe. But thanks to information such as this report from Arthur B. Robinson, Noah E. Robinson and Willie Soon, those who need the recipe to see the light have it.
Wednesday, March 25th 2009, 6:57 AM EDT
For socialists, apocalyptic theories that have the potential to scare people into giving up capitalism and their freedom have a certain undeniable appeal.

But then, sometimes unpleasant interference known as reality intrudes and the whole image just melts (pun intended).

Stuart Shepard's latest Stoplight® commentary examines how even the thinnest of global warming "evidence" has melted away, leaving Al Gore and his acolytes all wet.
Thursday, August 28th 2008, 5:53 AM EDT
From Dakota Voice
New Report Blames Solar Winds for Temperature Change
by Bob Ellis
CNS News
reports on new
evidence
from Fred Singer, an atmospheric and space physicist, which points to solar activity as the cause of any warming on planet earth.
There is now little doubt that solar-wind variability [streams of ionized gases that radiate out from the sun] is the primary cause of climate change on a decadal time scale," Singer said.
But what about statements from the UN International Panel on Climate Change (IPCC) which claim anthropogenic global warming is real?
18 articles found
showing page 2 of 2
« previous
1
2
next »